26 August, 2013
Tartiflette (gratin Of Potatoes With Washed Rind Cheese)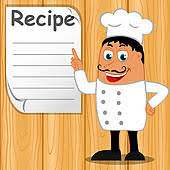 Posted in :
Tarts
on
by :
admin
Ingrients & Directions

6 oz Thick-sliced bacon, cut into
Lardons
6 oz Mushrooms, sliced
Salt and pepper
4 tb Softened butter
4 Potatoes, peeled and sliced
1/8 -inch thick
1 1/2 c Crumbled washed rind cheese
(such as Limburger, Pont
L'Eveque,
Livarot or Muenster)
1 1/2 c Heavy cream
Preheat oven to 325 degrees F. In a skillet saute bacon lardons until
lightly crisp and brown. Remove with a slotted spoon to paper towels
to drain. Discard all but 2 teaspoons bacon fat from skillet,
reheat, add mushrooms and saute until lightly brown; season with salt
and pepper.
Generously butter a shallow baking dish with 2 tablespoons butter.
Toss potato slices with salt and pepper and arrange half in a layer
in baking dish. Sprinkle with bacon and mushrooms and top with half
of cheese. Top with a layer of remaining potatoes, and pour enough
cream over top to barely cover potatoes. Dot with remaining butter.
Bake 30 minutes until cream is completely absorbed and potatoes are
tender. Remove baking dish from oven, sprinkle with remaining cheese
and continue to bake until cheese is melted, browned and bubbly, 10
to 15 minutes more. Let sit a few moments before serving.
TASTE SHOW #TS4715

Yields
6 servings