27 August, 2013
Tropical Fruit Tart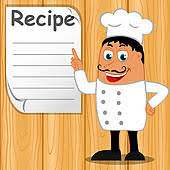 Posted in :
Tarts
on
by :
admin
Ingrients & Directions

1 3/4 c All purpose flour
1/4 c Powdered sugar
1 ts Ground ginger
1/4 ts Salt
10 tb Chilled unsalted butter,
Cut into pieces
4 lg Egg yolks
3 tb Water
1 c Whole milk
1 One inch long piece fresh
Ginger,
Peeled, thinly sliced
1/2 Vanilla bean, split
Lengthwise
1/2 c Sugar
2 tb Cornstarch
2/3 c Apricot preserves
2 tb Cognac
3 Kiwis, peeled, thinly sliced
1 Ripe mango, pitted, peeled,
Thinly sliced
1/4 Fresh pineapple, peeled,
Cored thinly sliced
Mix flour, powdered sugar, ground ginger and salt in processor. Add
butter and cut in using on/off turns until mixture resembles coarse
meal. Whisk 1 yolk and water in small bowl to blend. Add to
processor by tablespoonful and process until moist clumps form.
Gather dough into ball; flatten into disk. Wrap in plastic and
refrigerate 1 hour.
Pour milk into heavy medium saucepan. Add ginger. Scrape in seeds
from vanilla bean; add bean. Bring to simmer. Remove from heat.
Cover and let steep 30 minutes. Strain and return to same saucepan.
Bring to simmer. Whisk 3 yolks, sugar and cornstarch in medium bowl
until well blended. Gradually whisk in hot milk. Return mixture to
same saucepan. Whisk over medium heat until mixture thickens and
comes to boil. Boil 1 minute. Pour pastry cream into clean bowl.
Press plastic onto surface and refrigerate until well chilled, about
4 hours.
Preheat oven to 375 degrees F. Roll out dough on lightly floured
surface to 1-4 inch round. Transfer to 11 inch round tart pan with
removable bottom. Line crust with foil, parchment or coffee filters;
fill with dried beans or pie weights. Bake until sides of crust are
set, about 15 minutes. Remove foil and beans. Bake until crust is
golden, piercing with fork if bubbles form. Transfer pan to rack and
cool completely.
Combine preserves and Cognac in heavy small saucepan. Stir over low
heat until preserves melt. Transfer to processor; puree until
smooth. Brush half of syrup over bottom of crust. Spread pastry
cream evenly over. Arrange fruit over pastry cream. Rewarm preserve
mixture. Brush over fruit.

Yields
4 Servings