28 August, 2013
Caramelized Peach And Custard Tart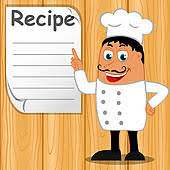 Posted in :
Tarts
on
by :
admin
Tags:
Caramelized Peach And Custard Tart
,
tart
,
tart recipe
Ingrients & Directions

1 Prepared pie shell (deep
Tart pan)
1 qt Cream
2 c Sugar
1 Vanilla bean, split in half
7 Egg yolks
2 lb Fresh peach, quartered,
Caramelized
Whipped cream in pastry bag
With star tip
Fresh mint sprigs
Powdered sugar
Preheat oven to 350 degrees. In a sauce pot, combine the cream,
sugar, scraped vanilla and vanilla bean. Bring the cream up to a
simmer to dissolve the sugar. Simmer for about 3 to 5 minutes.
Remove from the heat and discard the vanilla bean.
In a mixing bowl, whisk the egg yolks until frothy. Temper the cream
into the yolks. Line the pie shell with the caramelized peaches.
Pour the custard over the peaches. Bake the pie in a water bath.
Bake for 40 to 45 minutes or until the custard is set. Remove from
the oven. Serve cold. Place a slice of the tart on a plate. Garnish
with the whipped cream, mint, and powdered sugar.
Yield: 12 servings
ESSENCE OF EMERIL SHOW #EE2361

Yields
4 servings