24 August, 2013
Custard Apple Tart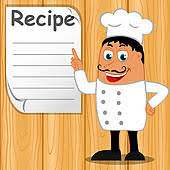 Posted in :
Tarts
on
by :
admin
Ingrients & Directions

1/3 c Fine dry bread crumbs
2 tb Sugar
1 ts Cinnamon
1/4 ts Salt
1 9-inch unbaked pie shell
5 Apples peeles & sugared
1/4 c Butter cut in pieces
1 c Heavy cream
1/4 c Sugar
3 Egg yolks
1/4 ts Nutmeg
1/2 c Apricot jam
Combine bread crumbs, sugar, cinnamon, and salt. Mix well. Sprinkle over
bottom of pie shell. Arrange apple slices in swirl pattern over crumb
mixture and dot with butter. Bake at 425 for 10 minutes. Meanwhile, beat
together egg yolks, cream, sugar, and nutmeg. Pour over apples. Lower heat
to 375 and continue to bake until custard is set–about 20-25 minutes.
Strain jam and heat to melt in saucepan. Spoon over apples and serve.
CUSTARD GIVES A TWIST TO
TRADITIONAL APPLE PIE
From the Micro Cookbook Collection of Contemporary Recipes. Downloaded
from Glen's MM Recipe Archive,
Yields
6 Servings