21 August, 2013
Pesto Avocado Torta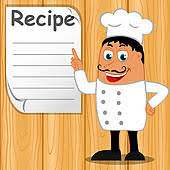 Posted in :
Tortes
on
by :
admin
Ingrients & Directions

2 pk (8-oz) cream cheese;
-softened
2 c Butter; softened
2 Avocados
French bread
Pesto
1 c Fresh spinach
1/2 c Fresh basil leaves
1/3 c Grated parmesan cheese
1/3 c Olive oil
1/4 c Pine nuts
1 Clove garlic; crushed
From: arielle@taronga.com (Stephanie da Silva) (COLLECTION)
Date: Thu, 22 Jul 1993 18:23:06 GMT
Prepare pesto. Line 9 x 5 x 3-inch loaf pan with foil. Beat cream cheese
and butter together until smooth. Spoon about 1-1/2 cups cream cheese
mixture into bottom of loaf pan; spread evenly. Spread pesto over cream
cheese layer. Spoon aonother 1 cup cream cheese mixture over pesto,
spreading evenly. Halve, seed and peel avocados. Cut each half into 8
slices but do not pull apart. Lay sliced avocado halves on cream cheese
layer and top with remaining cream cheese mixture. Cover and refrigerate 6
to 8 hours or overnight.
Thirty minutes before serving, lift torta from loaf pan and remove foil.
Serve with large slices of French bread.
Pesto: Blend all ingredients in blender or food processor until smooth.
REC.FOOD.RECIPES ARCHIVES
/FRUIT
From rec.food.cooking archives. Downloaded from Glen's MM Recipe Archive,

Yields
8 Servings