22 August, 2013
Pineapple Cheese Torte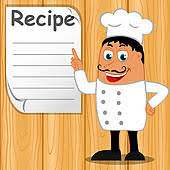 Posted in :
Tortes
on
by :
admin
Ingrients & Directions

-Pat-In-The-Pan Crust:
1 c All-purpose flour
1 1/4 c Confectioners' sugar
1/4 c Finely chopped almonds
1/3 c Butter or margarine,
-softened
-Filling:
2 pk (8 ounces each) cream
-cheese, softened
1/2 c Sugar
2 Eggs
2/3 c Unsweetened pineapple
-juice
-Pineapple Topping:
1/4 c All-purpose flour
1/4 c Sugar
1 cn (20 ounces) crushed
-pineapple, juice drained
-and reserved
1/2 c Whipping cream
-Fresh strawberries,
-optional
Combine crust ingredients; pat into the bottom of a 12-in. x 8-in. x 2-in.
baking dish. Bake at 350! for 20 minutes. Beat cream cheese in a mixing
bowl until fluffy; beat in sugar and eggs. Stir in juice. Pour filling over
hot crust. Bake at 350! for 20 minutes or until center is set. Cool. For
topping, combine flour and sugar in a saucepan. Stir in 1 cup of reserved
pineapple juice. Bring to a boil, stirring constantly. Boil and stir 1
minute. Remove from heat; fold pineapple. Cool. Whip cream until stiff
peaks form; fold into topping. Spread carefully over dessert. Refrigerate 6
hours or overnight. Garnish with strawberries if desired.
Yield: 12-16 servings.
From the files of Al Rice, North Pole Alaska. Feb 1994