22 August, 2013
Biscuit Berry Shortcake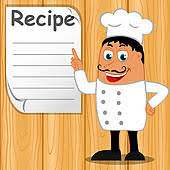 Posted in :
Biscuits
on
by :
admin
Ingrients & Directions

6 Dessert buttermilk biscuits
1 qt Fresh berries*
1/4 c Sugar; (to 1/3 cup,
-depending on berries)
1 ts Lemon juice
1 c Cold whipping cream
1 tb Superfine or confectioners'
-sugar
1/2 ts Vanilla
1 pn Salt
* If using strawberries, hull and slice
Split the biscuits and place the bottoms on six dessert plates. Reserve the
tops.
In a bowl, combine the berries, sugar to taste and lemon juice. Toss.
In a second bowl, whip the cream until soft peaks form. Add the sugar,
vanilla and salt and whip until well combined.
Spoon berries over the biscuit halves. Cover generously with whipped cream,
then replace the tops. Spoon any extra berries around the shortcake.
Published in Chicago Tribune Magazine 5/3/98

Yields
6 Servings