24 August, 2013
Biscuit Calzones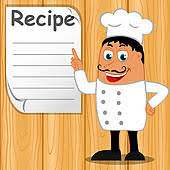 Posted in :
Biscuits
on
by :
admin
Ingrients & Directions

1 Pkge oven-ready biscuits (8
-ounces)
4 Thin slices turkey salami,
-diced
4 oz Skim-milk mozarella,
-shredded
1 Clove garlic, finely chopped
-(optional [??]
1/4 ts Dried oregano
Ground black pepper to taste
Olive oil
Preheat oven to 400F. Roll each of the 8 biscuits into a 5-inch circle.
Mix all of the remaining ingredients except the oil. Sprinkle one eighth of
the mixture over half of each circle, leaving 1/2 inch of the edge clear.
Fold the other half of dough over filling to make a half moon; use fork
tines to press edges firmly together and seal. Coat a nonstick baking pan
with cooking spray and arrange the calzones in a single layer, not
touching. Brush tops lightly with olive oil. Bake until golden, 10 to 12
minutes.
Nutrition per calzone: Calories 171 Protein 8.1 grams Fat 8.4 grams
Cholesterol 20.4 mg Fiber 0.4 grams Sodium 562 mg
[ MODERN MATURITY; Feb/March 1990 ]
From

Yields
6 Servings