27 August, 2013
Biscuit Dough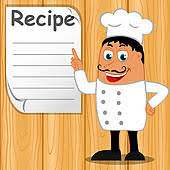 Posted in :
Biscuits
on
by :
admin
Ingrients & Directions

2 c Flour
1 tb Baking powder
1/2 ts Salt
1 Stick cold butter; cut into
-1/2-inch dice
3/4 c Cold milk
In a food processor, pulse the flour, baking powder and salt until mixed.
Add the butter and pulse until the mixture resembles coarse meal with
particles the size of peas and lentils, about 40 times. Drizzle the milk
evenly over the dry ingredients and pulse a few times, just until
incorporated and the dough forms small clumps. Turn out the dough onto a
work surface and knead once or twice to gather it into a mass; do not
overwork the dough. Gently pat the dough into a disk or rectangle, as
needed. The dough can be made up to 2 hours ahead; wrap tightly and
refrigerate.

Yields
1 Servings