28 August, 2013
Whiskey Pound Cake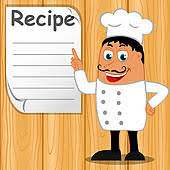 Posted in :
Cakes
on
by :
admin
Ingrients & Directions

1 lb Butter
3 c Sugar, white
8 Egg yolks
2 ts Vanilla
2 ts Almond extract
6 tb Whiskey
3 c Flour
8 Egg white; stiffly beaten
1 1/2 c Pecans; chopped
Cream butter and sugar until fluffy. Add egg yolks one at a time,
beating well after each addition. Combine vanilla, almond extract and
whiskey. Add alternately with flour to creamed mixture. Beat egg
whites until stiff and fold into batter.
Put one half of the pecans on the bottom of a 10 inch tube pan that
has been greased and lined with wax paper. Add all of the batter, and
put the remaining nuts on the top of the batter. Bake at 350F for
1-1/2 hours. This will keep for several days.
Origin: A Taste Of Oregon
Shared by: Sharon Stevens, Jan/94

Yields
12 Servings