1 October, 2013
Graham Cracker Cake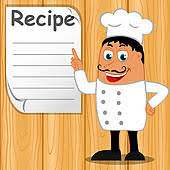 Posted in :
Cakes
on
by :
admin
Tags:
cake
,
graham cracker cake
Ingrients & Directions

1/2 c Sugar 1/2 c Whole wheat flour
1/2 c Brown sugar — firmly 1 ts Baking powder
Packed 1/2 ts Baking soda
5 tb Margarine — softened 1/4 ts Salt
3 Egg whites 1 c Nonfat buttermilk
1 ts Vanilla Vegetable cooking spray
1 1/2 c Graham cracker crumbs
Cream the sugars and margarine with a mixer on medium speed till
light a d fluffy. Add the egg whites and vanilla: beat well.
Combine the next 5 ingredients: stir well. With the mixer on low,
add to the creamed mixture alternately with the buttermilk, beginning
and ending with dry ingredients. Spray a 9-inch square baking pan
with cooking spray. Spoon the batter into the pan. Bake at 350 for
35 minutes or until a toothpick inserted in the center comes out
clean. Cool for 10 minutes in the pan before attempting to remove or
cut it.

Yields
12 servings