31 August, 2012
Hanna's French Apple Cake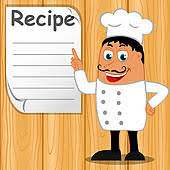 Posted in :
Cakes
on
by :
admin
Ingrients & Directions

6 Cooking apples 85 g (3oz) caster sugar
75 ml (3 fl oz) water
-DOUGH-
100 g (3?oz) blanched almonds 2 Eggs, separated
100 g (3?oz) butter, softened 1/2 Lemon, grated rind of
130 g (4?oz) caster sugar
SERVE WITH
Custard or whipped cream
To Drink: – Ruby port
Level of Difficulty: Easy Preparation Time: 1 hour Prepare in
Advance: Yes Peel the apples, cut into halves and remove the cores.
Bring the water and sugar to the boil. Add the apple pieces and
simmer gently until soft. Set aside to cool.
Preheat the oven to 200?C/400?F/Gas Mark 6. Beat the butter and sugar
until light and fluffy. Add the egg yolks, one at a time, then the
almonds and lemon peel. Beat the egg whites until they form stiff
peaks and fold carefully into the mixture.
Drain the apples and transfer to an ovenproof dish. Sprinkle over the
almonds. Bake the apple cake for 15-20 mins or until it is golden.
Serve the cake lukewarm or cold with custard or whipped cream.

Yields
8 servings