31 December, 2012
Italian Cream Cake [2-i]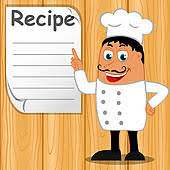 Posted in :
Cakes
on
by :
admin
Ingrients & Directions

1 c Buttermilk 2 c Flour sifted
2 c Sugar 1 ts Vanilla
5 Eggs separated 1 c Pecans chopped
8 oz Butter 1 cn Coconut(sm can)
1/2 c Shortening
-ICING-
1 pk (8oz) softened cream cheese 1 pk Confectioners sugar sifted
1 pk (4oz) butter room temp 1 ts Vanilla
Combine soda and buttermilk; set aside. Beat egg whites until stiff.
Cream sugar, butter and shortening. Add 1 egg yolk at a time,
beating well after each. Add buttermilk alternating with flour to
cream mixture. Stir in vanilla, fold in egg whites gently. Stir in
pecans and coconut. Bake in three 9 inch round or two 9×5 by 2.5 inch
pans, floured and greased at 325 deg. for 25 to 30 minutes. Hints;
to prevent watering, wait to beat egg whites until right before using
them. Icing; Cream cheese and butter well. Add vanilla, beat in sugar
a little at a time until spreading consistency.

Yields
8 servings