31 July, 2013
Medivnyk – Spiced Honey Cake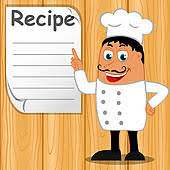 Posted in :
Cakes
on
by :
admin
Ingrients & Directions

3/4 c Honey 2 c Flour
1/2 ts Cinnamon; powdered 1/4 ts Salt
1/4 ts Cloves; powdered 1 ts Baking powder
1/4 ts Nutmeg; powdered 10 tb Raisins
1 ts Baking soda 6 tb Currants; dried
4 tb Unsalted butter; softened 1/2 c Walnuts; finely chopped
1/2 c Dark brown sugar 3 Egg whites
3 Egg yolks 3 tb Butter; softened
Recipe by: Recipes: Russian Cooking – Foods of the World – Time-Life
In a 1- to 1 1/2-qt saucepan bring the honey to a boil over moderate
heat, stirring almost constantly with a wooden spoon. Stir in the
cinnamon, cloves, nutmeg and baking soda and set aside to cool to
room temperature. In a large bowl, cream the 4 Tbs of butter and the
sugar together by mashing and beating them against the sides of the
bowl with a large spoon until they are light and fluffy. Then beat in
the egg yolks, one at a time, and stir in the cooled, spiced honey.
Combine 1 3/4 cups of flour with the salt and baking powder and beat
them into the sugar-and-egg mixture, 1/4 cup at a time. Combine the
raisins, currants and walnuts in a separate mixing bowl and toss them
with the reamining 1/4 cup of flour until each piece is coated. Fold
into batter. Preheat the oven to 300?F. Beat the egg whites in a
large bowl with a whisk or a rotary or electric beater, until they
form stiff peaks on the beater when lifted out of bowl. With a rubber
spatula, gently fold the egg whites into the batter, using an
over-and-under folding motion. With 2 Tbs of the softened butter,coat
the bottom and sides of a 9 x 5 x 3 inch loaf pan. Coat both sides of
a sheet of brown paper with the remaining Tbs of butter and lin the
bottom and sides of the pan with it. Pour the batter in the pan and
bake in the center of the oven for 1 1/2 hours, or until a toothpick
or cake tester inserted into the center comes out clean. Insert a
knife between the paper lining and the pan, loosen the cake and
invert it, with the paper, onto a cake rack. Peel off the paper and
let the cake cool to room temperature, then cover loosely with wax
paper and set aside for 1 or 2 days at room temperature before
slicing.
NOTES : Medivnyk should be made 1 or 2 days before you plan to serve
it,
to allow the flavor to develop properly.
from my kitchen toyours….. Dan
Klepach

Yields
6 servings