30 June, 2010
Salmon Roe With Corncakes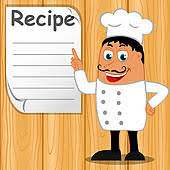 Posted in :
Cakes
on
by :
admin
Ingrients & Directions

1 c Cornmeal
1/2 c Flour
1/2 ts Baking soda
1 ts Salt
2 Whole Eggs
1 c Milk
2 tb Melted butter
1/4 c Vegetable oil
1 c Sour cream
1/4 c Chopped fresh chives
4 oz Salmon roe
Mixed meslcun salad
1 Whole chives; for garnish
Mix the cornmeal, flour, baking soda and salt. Whisk the eggs, milk, and
butter together and combine with the dry ingredients into a batter. Allow
the batter to rest, refrigerated, for 30 minutes. Heat the vegetable oil in
a large saute pan over medium heat until a little a batter dropped in
begins to sizzle. Begin to spoon in batter, 2 to 3 tablespoons at a time to
make pancake-like corncakes. Cook in batches, cleaning the pan if it
becomes messy and adding additional; oil if necessary. Keep the cakes warm
while you finish cooking the remaining batter. Combine the sour cream with
the chopped chives and serve several corncakes with a dollop of sour cream
and a dollop of salmon roe. Garnish with a small salad and whole chives.
This recipe yields 4 to 6 appetizer servings.

Yields
4 servings