31 July, 2010
Seed Cake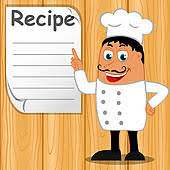 Posted in :
Cakes
on
by :
admin
Ingrients & Directions

6 oz Butter or margarine –
-softened; (175g)
6 oz Caster sugar; (175g)
3 Eggs – size 3 beaten
8 oz Plain flour and 1 1/2 tsp
-baking powder; (225g)
; sifted together
4 tb Milk
2 oz Candied peel; (50g)
2 ts Schwartz Caraway Seeds
Blanched whole almonds – to
-decorate
Preheat oven 325F, 160C, Gas Mark 3.
Grease and line a 7 inch (17.5cm) round deep cake tin. Cream the butter
with the sugar until pale, beat in the eggs, one at a time, adding a little
flour if necessary.
Stir in the remaining flour, milk, candied peel and Caraway Seeds. Transfer
the mixture to the prepared tin and place the almonds on top for
decoration.
Bake in the centre of the oven for 1 1/4 – 1 1/2 hours or until firm to the
touch and lightly browned. Allow to cool slightly before removing from the
tin.

Yields
1 servings