30 September, 2010
Southwest Appetizer Cheesecake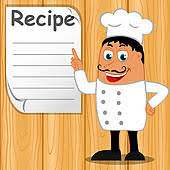 Posted in :
Cakes
on
by :
admin
Ingrients & Directions

8 oz Cream cheese; softened
8 oz Ricotta cheese
8 oz Cheddar cheese; shredded
1 pk Taco seasoning mix
8 oz Sour cream; can use light
3 Eggs
1 cn Green chilies; diced,
-drained
1/2 c Red bell pepper; diced
TOPPING
3/4 c Salsa; med. or hot
Scallions; chopped
Parsley; chopped
Beat cream cheese, recotta and cheddar cheese with taco seasoning. Add sour
cream. Beat in eggs one at a time, blending well after each addition. Fold
in chilies and red pepper. Pour into greased 9-inch springform pan. Bake at
350~ for 50 minutes or until center of cake is firm. Cool on wire rack for
30 minutes. Refrigerate several hours or overnight. Just before serving
spread salsa over top of cake and garnish with parsley and scallions. Serve
with chips or crackers. Freezes well. **If you do not have ricotta, you can
substitute an additional 8 oz. cream cheese. I have also topped this with
William Sonoma's Geronimo peppers; (in addition to the toppings mentioned).
Made for a very festive look. Unfortunately, I haven't been able to find
these anywhere else.

Yields
1 servings