31 October, 2010
St Andre Cake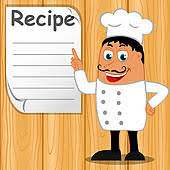 Posted in :
Cakes
on
by :
admin
Ingrients & Directions

2 c Walnuts
1/2 c Sugar; plus
3 tb Sugar
1/3 c All-purpose flour; plus more
For flouring pan
4 tb Unsalted butter; softened
3 lg Eggs
2 tb Kirsch
1 c Apricot jam
1 tb Cognac
Freshly whipped cream
* Note: Making this cake a day in advance allows the flavors to mature.
Heat oven to 350 degrees. Butter a 9-inch round pan, and line with
parchment paper. Butter paper, and lightly dust with flour. Place 1 cup
walnuts and 3 tablespoons sugar in a food processor, and finely grind.
Transfer to a bowl. Sift flour over nut mixture. Mix well to combine. In a
medium bowl, beat butter with a wooden spoon until it is soft and creamy.
In the bowl of an electric mixer; using whisk attachment, combine 1/2 cup
sugar, eggs, and kirsch on medium speed until light, fluffy, and doubled in
volume, 7 to 8 minutes. Place 1 tablespoon egg mixture into the beaten
butter, and mix with a rubber spatula. Sprinkle one-third of the ground-nut
mixture over the beaten eggs, and gently fold in. Repeat process, folding
in remaining nuts in two batches. Add reserved butter mixture, and fold in
evenly. Pour batter into prepared pan. Bang each pan lightly on work
surface to remove trapped air bubbles. Bake until cake pulls away from
sides of pans, about 30 minutes. Cool on a rack. Heat jam and cognac in a
small saucepan over medium heat to liquefy. Strain through a fine sieve,
and cool slightly. Transfer cake, right-side up, to a serving plate or
pedestal. Tuck paper under edges of cake. Pour glaze onto cake. Using an
offset spatula, spread glaze over top and si des of cake. Remove paper.
Serve with whipped cream. Makes one 9-inch cake.

Yields
1 servings