31 May, 2011
White Chocolate Mousse Cake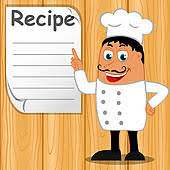 Posted in :
Cakes
on
by :
admin
Ingrients & Directions

2 c Crushed shortbread cookies
1 tb Sugar
6 tb Melted butter
3/4 c Seedless raspberry jam
9 Squares premium white baking
-"chocolate"
1 3/4 c Whipping cream; divided
2 tb Orange-flavored liqueur
Mix first three ingredients in medium bowl. Press mixture into bottom of
9-inch springform pan. Refrigerate 15 minutes, or until crust is firm.
Spread jam over it.
Microwave white chocolate, 1/4 C. of the cream and liqueur in large bowl on
high for 2 minutes; stir. Microwave 1 minute or until white chocolate is
melted, stirring at 30 seconds. Stir until white chocolate is melted. Cool
10 minutes or until room temperature, stirring occasionally.
Beat remaining 1 1/2 C. cream in chilled large bowl with electric mixer
(chilled beaters, too) on medium speed until soft peaks form. Do not
overbeat. Fold 1/3 of whipped cream into white chocolate mixture. Fold in
remaining whipped cream until blended. Spread over the jam layer.
Refrigerate 6 hours, or until set. Run a small knife or spatula around
sides of pan to loosen mousse and crust; remove sides of pan. Garnish with
whole raspberries. Store leftovers in fridge. Makes 12 servings.

Yields
12 servings