31 July, 2011
Angel Cake With Pineapple-orange Sauce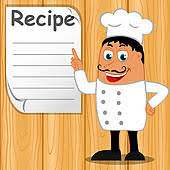 Posted in :
Cakes
on
by :
admin
Ingrients & Directions

-CAKE INGREDIENTS-
1 pk White Angel-Food Cake Mix
– (14.5 ounce size)
1/2 ts Ground Cardamom
1/4 ts Ground Nutmeg
Pineapple-Orange Sauce
(recipe follows)
Orange Twists; (opt.)
PINEAPPLE-ORANGE SAUCE
1 cn Unsweetened Pineapple Chunks
– (15 1/4-ounce size)
1 ts Orange Rind; grated
3/4 c Unsweetened Orange Juice
1/4 c Cointreau; or other orange
– flavored liqueur
1 tb Cornstarch PLUS
1 ts Cornstarch
1/4 ts Ground Cardamom
1 cn Unsweetened Mandarin Oranges
– thawed (11-ounce size)
CAKE: Prepare cake mix according to package directions, adding
cardamom and nutmeg to batter; bake according to package directions.
Invert pan on funnel or bottle until cake is completely cooled.
(Approximately 2 hours.) Loosen cake from sides of pan, using a small
metal spatula. Remove from pan. Serve with 1/4 cup of
Pineapple-Orange Sauce; garnish with orange twists, if desired.
PINEAPPLE-ORANGE SAUCE: Drain pineapple, reserving juice. Combine
juice and next 5 ingredients in a saucepan. Cook over medium heat,
stirring constantly, until clear and thickened. Stir in pineapple and
oranges; cook until hot.

Yields
12 Servings