31 August, 2011
Apple, Pecan, And Cheddar Cheesecake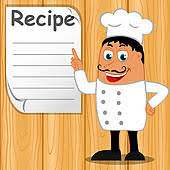 Posted in :
Cakes
on
by :
admin
Ingrients & Directions

1/4 c Vegetarian gelatin
1/2 c Cold water
6 c Peeled diced apples
2 c Sugar
1 c Hot water
1/4 c Lemon juice
3 lb Nonfat cream cheese or soy
-cream cheese; at room
-temperature
1 1/2 c Reduced fat mild Cheddar or
-soy cheddar; finely grated
1 c Chopped pecans
In a small bowl, sprinkle veg gelatin over 1/2 cup cold water. Set
aside to soften. In a large saucepan, combine apples, sugar, and hot
water. Bring to a boil, stirring frequently. Cover and simmer 5
minutes; remove from heat. Stir in lemon juice and softened gelatin
mixture. Continue stirring a few minutes to dissolve gelatin
completely. With a slotted spoon, remove about half of the apples
from the syrup and set aside. In the bowl of an electric mixture,
whip cream cheese to soften. Fold in remaining apple-syrup mixture,
cheddar cheese, and half the pecans. Sprinkle remaining pecans into
bottom of a 10-inch springform pan. Pour cheesecake mixture over top
and smooth with a spatula. Arrange reserved apples over top. Cover
with plastic wrap and refrigerate for several hours or overnight. To
serve, run a hot knife around the sides of pan. Unhinge, remove
sides, and slice into 16 wedges.

Yields
16 servings