31 October, 2011
Bilberry Crumble Cake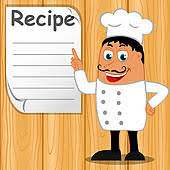 Posted in :
Cakes
on
by :
admin
Ingrients & Directions

-FOR THE BASE-
6 oz Soft margarine
6 oz Soft brown sugar
3 Free-range eggs
6 oz Self raising flour
1 tb Milk; (1 to 2)
1 6 ounces jar bilberries
-FOR THE TOPPING-
6 oz Flour
4 oz Soft brown sugar
2 oz Soft margarine
1. For the base, cream together the margarine and sugar until light
and fluffy.
2. Beat in the eggs one at a time, then fold in the flour. Add a
little milk.
3. Spread the mixture into a prepared dish and spread the fruit over
evenly (reserving 1 dessertspoonful for decoration).
4. For the topping, mix the flour and sugar, then rub in the fat
until the mixture resembles large breadcrumbs. Sprinkle this over the
top.
5. Bake at 190C/375F/gas mark 5 for 35-40 minutes or until just
firm to the touch. Serve warm or cold topped with cream or yoghurt
and the remaining bilberries.

Yields
1 servings