31 January, 2013
Cranberry Polenta Cake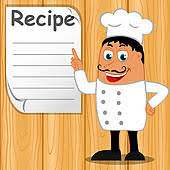 Posted in :
Cakes
on
by :
admin
Ingrients & Directions

-FOR THE POLENTA CAKE-
125 g Polenta; (4oz)
250 g Plain flour; (8oz)
1 Heaped teaspoon baking
-powder
150 g Golden caster sugar; (5oz)
Grated zest of 1 orange
150 g Unsalted butter; (5oz)
1 tb Orange juice
1 md Size egg
1 tb Olive oil
-FOR THE FILLING-
250 g Punnet frozen cranberries
50 g Demerara sugar; (2oz)
2 Rounded teaspoons polenta
Preheat oven to 180 C, 350 F, Gas Mark 4.
Butter a 10cm (4 inch) loose bottomed cake tin.
Place the polenta, flour, baking powder and caster sugar in a food
processor with the orange zest, process to combine.
Add the butter and process until it resembles fine breadcrumbs.
Combine the orange juice, egg and oil together, with the motor
running slowly pour into the processor through the feeder tube.
Once combined, stop the machine and press two thirds of the dough
into the prepared tin.
Combine all the filling ingredients together and pile onto the base,
leaving a border of about 1cm ( 1/2 inch) round the edge.
Crumble over the remaining mixture and cook in the oven for 45-50
minutes until golden brown.

Yields
6 servings