31 May, 2013
Crab And Wild Mushroom Cheesecake With Green Onion Coulis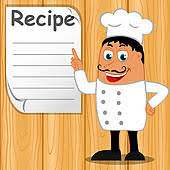 Posted in :
Cakes
on
by :
admin
Ingrients & Directions

CHEESECAKE
1 c Fresh grated
-Parmigiano-Reggiano cheese
1 c Bread crumbs
1/2 c Melted butter
1 tb Olive oil
1 c Chopped onions
2 tb Minced shallots
1 tb Minced garlic
1/2 c Chopped red peppers
1/2 c Chopped green onions
4 c Coarsely chopped assorted
-fresh wild mushrooms
2 ts Salt
12 Turns freshly ground black
-pepper
1 3/4 lb Cream cheese
4 lg Eggs
1/2 c Heavy cream
1 c Grated Smoked Gouda Cheese
1 lb Lump crab meat; picked over
-for shells and cartilage,
-about 2 cups
-COULIS-
1 c Prepared or homemade
-mayonnaise
3/4 Chopped green onions
1 tb Minced shallots
1 tb Minced garlic
Salt and pepper
1 tb Chopped egg yolk
1 tb Chopped egg white
1 tb Chopped chives
2 Long chives
1 tb Capers
1 tb Chopped red onion
ESSENCE OF EMERIL SHOW #EE2314
Preheat the oven to 350 degrees F. Combine the Parmesan, bread crumbs and
butter until thoroughly blended, and press into a 9-inch springform pan. In
a saute pan, heat the olive oil. Add the onions, shallots, garlic and
peppers, and saute for 2 minutes. Stir in the mushrooms and season with
salt and pepper, saute for 1 to 2 minutes, and remove from heat. Using an
electric mixer beat the cream cheese with the eggs in a large bowl until
very thick, about 5 minutes. Beat in the cream, Gouda, sauteed vegetables
and crab meat. Mix until thoroughly incorporated and creamy, for about 2
minutes. Pour the filling over the crust in the springform pan and bake
until firm, for about 1 hour. Remove from the oven and allow to cool to
room temperature.
For the sauce: In a small mixing bowl, combine all the ingredients
together, mix to incorporate.
Season with salt and pepper. Chill. Spoon a pool of the coulis in the
center of a plate. Place a piece of the cheesecake in the center of the
coulis. Garnish with the egg yolks, egg whites, chives, long chives, capers
and red onions.

Yields
1 Servings