28 February, 2010
Creole Ginger Cake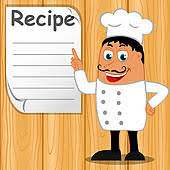 Posted in :
Cakes
on
by :
admin
Ingrients & Directions

2 c Boiling water
1 ts Baking soda
2/3 c Molasses
2 tb Vegetable oil
2 1/2 c Whole wheat flour
1 tb Ginger
Combine the water and soda in a bowl. Add molasses and vegetable oil. Beat
in the flour and ginger. Spoon into a greased 8 x 8 inch pan and bake at
350 F for 20-30 minutes. Good with vanilla or praline ice cream.
From

Yields
1 Servings