30 April, 2010
Curried Crab Cakes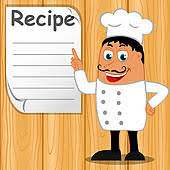 Posted in :
Cakes
on
by :
admin
Ingrients & Directions

1 1/2 c Crab meat
3/4 ts Curry powder
1 ts Celery, very finely diced
Black pepper
Salt
2 Egg yolks
2 tb Heavy cream (give or take)
1/2 c Dry bread crumbs
Mix everything except bread crumbs together. Refrigerate overnight.
Make patties and press into bread crumbs. Fry until golden.
Subs: Any or all of following in place of curry – mustard, cayenne,
Worcestershire, anchovy paste.

Yields
1 Servings