31 August, 2010
Diabetic Carrot Cake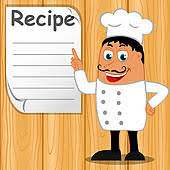 Posted in :
Cakes
on
by :
admin
Ingrients & Directions

2 tb Vegetable oil
1/4 c Brown sugar (yes we can have
-this we just need to
-account for it &
-Nutrisweet doesn't cook
-very well)
1 Egg
1/4 c Plain non fat yogurt
2 ts Vanilla
1 1/3 c All purpose flour
1/2 ts Baking soda
1 ts Baking powder
1/4 ts Salt
1 1/2 ts Cinnamon
1/8 ts Nutmeg
1 cn (8-oz) unsweetened pineapple
1 1/2 c Grated carrots
FROSTING
2 ts Margarine softened
1/4 c Powdered sugar
1 ts Grated orange peel
1 ts Orange juice concentrate
From: rick623580@aol.com (Rick623580)
Date: Mon, 15 Aug 1994 00:53:39 GMT
Anyway here's a quick one: Carrot Cake (love the stuff and I can't eat the
regular cake with the cream chees frosting that you normally see. Part of
the key is the portion size.)
Blend together the vegetable oil , boown sugar and egg. Add yogurt and
vanilla,. In a seperate bowl stir together flour, baking soda, baking
powder, salt, cinamon and nutmeg.. Add half hte flour mixture to the egg
mixture and mix well. Thoughtly drain pineapple and add to cake batter,
stir in remaining flour mixture. Add grated carrots. Pour batter into and
oiled 8″ square cake pan. Bake at 350 for 35 to 40 minutes. For forsting
combine softened margarine, powdered sugar, orange peel and orange juice
concentrate. Cut cake into 16 squaress and frost each square with 1/2 tsp
frosting. Yield 16.
Per serving: calories 108, carbs 18g, protein 2g, fat 3g, sodium 81mg.
Diabetic exchanges 1 starch/bread 1 fat.
This is from the Joy of Snacks.
REC.FOOD.RECIPES ARCHIVES
/CAKES
From rec.food.cooking archives. Downloaded from Glen's MM Recipe Archive,

Yields
16 Servings