30 September, 2010
Dixie Fruit Cake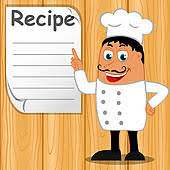 Posted in :
Cakes
on
by :
admin
Ingrients & Directions

3/4 c Sherry
1 lb Shredded citron
1 lb Halved crystallized each red
-and green cherries
1 lb Crystallized pineapple
3/4 lb Shredded blanched almonds
1/4 lb Shredded candied orange rind
2 c Golden raisins
4 c Chopped pecans
4 1/2 c Sifted flour
3 ts Baking powder
1 ts Salt
2 c Butter
2 c Sugar
3/4 c Brown sugar
3/4 ts Grnd mace
3/4 ts Grnd cinnamon
3/4 ts Grnd allspice
1 ts Vanilla
12 Egg whites
Pour sherry over raisins. allow to soak over night Combine fruits and
almonds. Sift three cups of flour with the baking powder and salt..sprinkle
the remaining cup of four over the fruits and almonds, striring it in
thoroughtly.
Cream the butter and sugar together, then add the sifted dry ingredients
together, then add the sifted dry ingredients with the sherry and raisins.
Mix very throughly and then work in the fruit-nut mixture and the vanilla.
Finally fold in the srtiffly beaten egg whites. Turn into a well greased
tube pan lined with greased paper, and bake in a slow oven [275] for 2 1/2
to three hours.
Cool. then store in air tight container.
NOTE: to store wrap with cheescloth soaked in sherry if desired. A cut
apple may be placed inside container with cake.

Yields
12 Servings