28 February, 2012
Pecan Pound Cake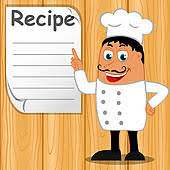 Posted in :
Cakes
on
by :
admin
Ingrients & Directions

1 c Butter (or marg.); softened
2 c Sugar
6 Eggs; separated
3 c Cake flour
1/4 ts Soda
1 c Yogurt, plain; or sour cream
2 c Pecans; chopped to 4 cups
Cream butter and sugar until light and fluffy. Add egg yolks, one at a
time, beating well after each addition. Set aside about 1/4 cup flour.
Combine remaining flour and soda; add to creamed mixture alternately with
yogurt, beating well after each addition. Fold in stiffly beaten egg
whites. Dredge pecans in reserved flour, and fold into batter.
Spoon batter into a greased a floured 10 inch tube pan or Bundt pan. Bake
at 300 degrees for 1-1/2 hours. Cool 15 minutes before removing from pan.
SOURCE: Southern Living Magazine, sometime in 1977.
Yields
1 Cake