31 March, 2012
Pepsi-cola Cake With Peanut Butter Frosting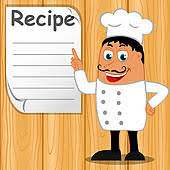 Posted in :
Cakes
on
by :
admin
Ingrients & Directions

2 c Flour
2 c Sugar
1/2 lb Butter
2 tb Cocoa
1 c Pepsi
1/2 c Buttermilk
2 lg Eggs, beaten
1 ts Baking soda
1 ts Vanilla
1 1/2 c Miniature marshmallows
FROSTING
6 tb Butter
1 c Brown sugar
2/3 c Peanut butter
1/4 c Milk
2/3 c Peanuts, chopped
Preheat oven to 350~. Grease a 9x13x2 inch pan. Combine flour and sugar in
bowl. Melt butter, add cocoa and Pepsi. Pour over flour and sugar mixture.
Stir well. Add buttermilk, eggs, baking soda and vanilla-mix well. Stir in
marshmallows and pour into pan. bake 40 minutes. Frost while warm.
FROSTING: Cream butter, sugar and peanut butter. Add milk, stir well. Add
nuts. Cool.

Yields
1 Servings