30 April, 2012
Philly Free 3-step Cheesecake Flavor Variatio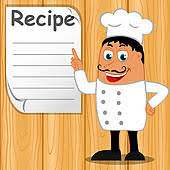 Posted in :
Cakes
on
by :
admin
Ingrients & Directions
pumpkin: mix 3/4 cup canned pumpkin, 3/4 teaspoon ground cinnamon and dash
each ground cloves and nutmeg in with cheese. Omit fruit
cherry: omit fruit. Top with 1 (20 oz.) can reduced calorie cherry pie
filling before serving.
quick crust: substitute 1 (9oz) ready to use graham cracker crumb crust
(extra serving size) for crumbs (makes 12 servings. add 5g fat/serving)
honey crunch: omit sugar, Mix 1/2 cup honey in with cream cheese. Omit
fruit. Top with 3/4 cup lowfat granola cereal; drizzle with 1 tablespoon
honey before serving.
From

Yields
1 Servings