30 June, 2012
Pineapple Coconut Cupcakes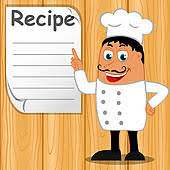 Posted in :
Cakes
on
by :
admin
Ingrients & Directions

1/2 c Flaked coconut
1/2 c Butter
1 c Crushed pineapple
2 Eggs
2 ts Baking powder
1/4 c Water
3/4 ts Vanilla
1 c Sugar
2 c Flour
1/2 ts Salt
FROSTING
3 oz Cream cheese
1 tb Milk
1 pn Salt
2 1/2 c Confectioners' sugar
1/4 ts Vanilla
Combine coconut and water. Let stand while mixing the cake. Cream butter,
sugar, salt, and vanilla. Add eggs one at a time and beat well. Add
coconut; mix well. Add dry ingredients and pineapple alternately; mix well.
Bake in cupcake tins, 350 F, 15 to 20 minutes.
Frosting: Combine until smooth.
Shared by Sherilyn Schamber

Yields
1 Servings