31 August, 2012
Pistachio-almond Pudding Cake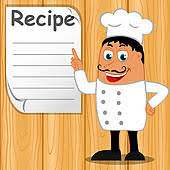 Posted in :
Cakes
on
by :
admin
Ingrients & Directions

1 Box (18-oz) yellow cake mix
1 Box (3-oz) pistachio pudding
4 Egs
1 1/4 c Water
1/4 c Oil
1/2 ts Almond extract
7 dr Green food coloring
-(optional)
Confectioner's sugar
Combine all ingredients in large mixer bowl. Beat 4 minutes on medium. Pour
into greased and floured 10-inch bundt pan. Bake at 350 for 50-55 minutes.
Cool 15 minutes in pan. Sprinkle with sugar.
MRS BILLY F. BROOKS (MARGARET)
HOLLY GROVE, AR
From the book High Cotton Cookin', Marvell Academy Mothers Assn, Marvell,
AR 72366, ISBN 0-918544-14-9, downloaded from Glen's MM Recipe Archive,

Yields
1 Servings