31 October, 2012
Poppyseed Cake #4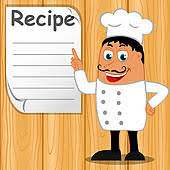 Posted in :
Cakes
on
by :
admin
Ingrients & Directions

1 Box Hines butter recipe
-golden cake mix
1 Box (large) instant vanilla
-pudding
1/2 c Oil
1 c Water
4 Eggs
3 tb Poppyseeds
1 ts Vanilla or lemon or almond
-flavoring
Cinnamon sugar
Date: Tue, 12 Mar 96 6:01:52 EST
submitted by: talara@azstarnet.com
My husband and I had this for the first time last week at a friend's house,
and both of us agree that it is the best cake we have ever eaten. It would
be great as a dessert or breakfast cake!
Mix all ingredients together for 8 minutes. Grease bunt pan, and sprinkle
pan with generous amount of cinnamon sugar mixture. Pour cake mix in pan,
and bake for 45 minutes at 350 degrees.
DAVE DAVIDG@CLAM.RUTGERS.EDU
RECIPEINTERNET LIST SERVER
RECIPE ARCHIVE – 12 MARCH 1996
From the 'RECIPEinternet: Recipes from Around the World' recipe list.
Downloaded from Glen's MM Recipe Archive,
Yields
12 Servings