30 April, 2013
Pumpkin Corn Cake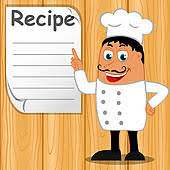 Posted in :
Cakes
on
by :
admin
Ingrients & Directions

1 c Unsalted butter
1 1/2 c Sugar
4 Eggs
1 c Canned pumpkin
2 ts Grand Marnier; or other
Orange liqueur; or
Orange juice
1 ts Vanilla
2 1/2 c All-purpose flour
3/4 c Polenta-style cornmeal
2 ts Baking powder
3/4 c Milk
1/2 c Toasted pumpkin seeds;
-coarsely chopped (pepitas)
1 tb Grated orange peel
Powdered sugar; sifted
Garnish:
sm Pears; optional
Pumpkin Mascarpone:
1 c Canned pumpkin
8 oz Mascarpone cheese
(scant 1 cup)
1/4 c Powdered sugar; sifted
2 ts Finely shredded orange peel
1 tb Orange juice
1. Grease a 10-inch fluted tube pan. Sprinkle pan with cornmeal. Set aside.
2. In a large mixing bowl, beat butter with electric mixer on medium to
high speed for 30 seconds. Add sugar; beat till light and fluffy. Add eggs,
pumpkin, orange liqueur and vanilla; beat well.
3. In a medium bowl, combine the flour, 3/4 cup cornmeal and the baking
powder. Beating with an electric mixer at low speed, add the flour mixture
alternately with the milk to the butter mixture. Stir in the pumpkin seeds
and the orange peel. Pour into the prepared pan.
4. Bake in a 350 oven for 50 to 60 minutes or till a toothpick inserted
near the center comes out clean.
5. Cool on a wire rack for 15 minutes. Remove from pan; cool. Sprinkle with
powdered sugar. Serve with Pumpkin Mascarpone and fruit. Serves 15 to 20.
Pumpkin Mascarpone: In a small bowl, mix 1 cup canned pumpkin, one 8-ounce
container mascarpone cheese (scant 1 cup), 1/4 cup sifted powdered sugar, 2
teaspoons finely shredded orange peel and 1 tablespoon orange juice till
well combined. Makes 13/4 cups.
Note: Look for polenta-style cornmeal in Italian grocery stores or in the
flour section of large supermarkets.
CREDITS: 1997 Meredith Corporation

Yields
8 Servings