28 February, 2010
Beer Cake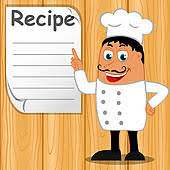 Posted in :
Cakes
on
by :
admin
Ingrients & Directions

1 c (2 sticks) butter; at room
-temperature, plus some to
-grease the pan
2 c Firmly packed light brown
-sugar
2 Eggs
1 c Chopped walnuts or pecans
1 c Chopped dates
3 c Flour
2 ts Baking soda
1/2 ts Ground allspice
1/2 ts Ground cloves
1/2 ts Salt
2 c Flat beer
August 13, 1997
From Peter LaBarbara, Homewood
1. In a large mixing bowl, beat 1 cup butter with an electric mixer at high
speed for 1 minute. Add brown sugar and beat for 1 minute. Stop the mixer;
using a rubber spatula, scrape down the sides of the bowl.
2. Beat in eggs one at a time, again stopping to scrape down the bowl. Stir
in nuts and dates.
3. In another large bowl, sift together flour, baking soda, allspice,
cloves and salt. With mixer running, add flour mixture to butter mixture
alternately with beer until well-blended.
4. Pour batter into a greased 12-cup tube pan. Bake in a preheated
325-degree oven for 30 minutes. Raise oven temperature to 350 degrees and
continue baking until a wooden toothpick inserted in the center of the cake
comes out clean, about 25 minutes.
5. Remove cake from pan. Cool completely on a wire rack.

Yields
12 Servings