31 October, 2010
Blueberry Cheesecake Ice Cream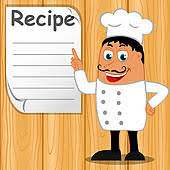 Posted in :
Cakes
on
by :
admin
Ingrients & Directions

2 Eggs
3/4 c Granulated sugar
1 c Sour cream
1 c Light cream
1 ts Vanilla extract
1/2 ts Lemon rind, grated
1 c Blueberries
Beat the eggs; add the sugar and beat until stiff. Beat the sour cream,
light cream, vanilla extract and lemon rind until smooth. Add the to the
egg mixture; chill. Freeze in an ice cream maker according to the
manufacturer's directions. Stir in the blueberries. Makes about 1 quart.

Yields
8 Servings