30 September, 2011
Caramel-apple Cheesecake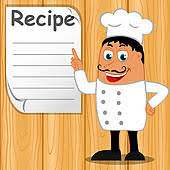 Posted in :
Cakes
on
by :
admin
Ingrients & Directions

1/3 c Butter
1/3 c Sugar
1 Egg
1 1/3 c Flour
2 pk (8-oz) cream cheese;
-softened
2/3 c Suagr; divided
2 tb Flour
3 Eggs
1/2 c Sour cream
1 c Chopped peeled apples (I
-used Granny Smith)
3/4 ts Ground cinnamon
1/2 c Caramel topping; divided
-(the kind they sell with
-ice cream toppings)
1/4 c Chopped pecans
From: janetm@online1.magnus1.com (Janet Morrissey)
Date: Sat, 02 Sep 95 14:06:08 GMT
Heat oven to 450 F. Beat butter and sugar at medium until light and fluffy.
Blend in egg. Add flour and mix well. Spread dough onto bottom and sides of
a 9-inch springform pan. Bake 10 minutes. Reduce over to 350 F. Beat cream
cheese, 1/3 cup sugar, and flour til well blended. Add eggs, on at a time,
mixing well after each addition. Blend in the sour cream. Toss apple in
remaining sugar and cinnamon. Stir into cream cheese mixture. Pour over
crust. Swirl 1/4 cup caramel topping into cream cheese mixture. Bake 45
minutes. Turn off oven and let cool in oven for 1 hour. Loosen cake from
rim of pan and chill 4 hours or over night. Top with remaining caramel
topping and pecans.
REC.FOOD.RECIPES ARCHIVES
/DESSERTS
From rec.food.cooking archives. Downloaded from Glen's MM Recipe Archive,

Yields
8 Servings