31 May, 2012
Cheesecake With A New York City Accent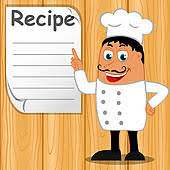 Posted in :
Cakes
on
by :
admin
Ingrients & Directions

3 pk (8 ounces each) fat-free
-cream cheese; (not whipped)
1/4 c Sugar
1 1/2 ts Vanilla extract
1/4 c Liquid egg substitute
1/2 ts Grated lemon zest
1 1/2 ts Fresh lemon juice
Nonstick butter-flavored
-cooking spray
1/3 c Low-fat graham-cracker
-crumbs; (about 4 whole
-creackers)
Mixed fresh berries; for
-garnish (optional
1. Preheat oven to 325 F. In large mixing bowl, using electric mixer, beat
together cream cheese, sugar, and vanilla until well blended. Add egg
substitute, lemon zest, and lemon juice. Beat just enough to blend, no
more.
2. Coat base and sides or 8-inch springform pan or 9-inch pie plate with
cooking spray. Add graham cracker crumbs and shake pan so crumbs cling to
bottom and sides. Shake excess crumbs into small bowl. Pour cream cheese
mixture into prepared pan. Dust top lightly with some of the remaining
crumbs.
3. Bake 45 minutes or until center is almost set. (If done in pie plate,
cake will rise and fall, with some cracking around outside edge–this is
fine.) Transfer pan or plate to wire rack. Cool. Refrigerate at least 3
hours before serving. Garnish with mixed berries, of desired.

Yields
1 Servings