30 November, 2012
Rhubarb Spice Cake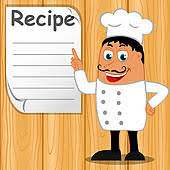 Posted in :
Cakes
on
by :
admin
Ingrients & Directions

4 c Rhubarb or apples sliced, or
-blueberries, small
-blackberries. (3 cups if
-using large blackberries.)
2 c Flour
2 c Sugar
1 1/2 ts Soda
1 ts Salt
1 ts Cinnamon
1 c Oil
2 Eggs, unbeaten
Slice fruit into bite sized pieces, sprinkle with sugar and stir. Let stand
until a syrup has forms. Mix dry ingredients together in a large bowl, then
add fruit, and mix well. Add eggs and oil and mix well. Grease and flour a
rectangle baking dish. Pour batter into it. Bake at 350 for 30-40 minutes.
Until toothpick when inserted comes out clean.

Yields
1 Servings