31 March, 2013
Graham Kerr's Orange Chocolate Yogurt Cake Pt 2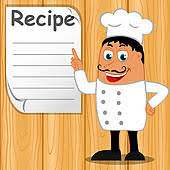 Posted in :
Cakes
on
by :
admin
Ingrients & Directions

See part 1
Nutritional information:
276 calories; 4 g fat; 1 g saturated fat; 13% of calories from fat; 52 g
carbohydrate; 4 g dietary fiber.
Portability:
The cake can be returned to its baking pan after it has cooled or placed on
a plate and covered to take to the party. The yogurt sauce can go back into
the yogurt container or other plastic container. Cut the orange segments at
home and carry them in a plastic container along with the mint sprigs.

Yields
1 servings