31 July, 2013
Lemon Cheesecake With Greek Yoghurt And Honey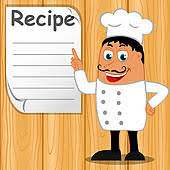 Posted in :
Cakes
on
by :
admin
Ingrients & Directions

THE BASE
175 g Waitrose Digestive Biscuits;
-crushed (6oz)
75 g St. Ivel English Unsalted
-Butter; melted (2 3/4oz)
25 g Waitrose Demerara Sugar;
-(1oz)
-THE CHEESECAKE TOPPING-
1 200 g pack Waitrose Full Fat
-Soft Cheese
60 ml Waitrose Greek Honey;
-(4tbsp)
1 150 g pot Total Light
-Authentic Greek
; Strained Yoghurt
Juice and zest of 2 lemons
1 142 ml pot Waitrose Fresh
-Double Cream
Lightly grease the base of a 20cm (8″) round loose-bottomed cake tin. Make
the cheesecake base by combining the biscuit crumbs, butter and demerara
sugar. Press the mixture evenly over the base of the tin with the back of a
spoon. Leave in the refrigerator to chill while preparing the cheesecake
topping.
Place the soft cheese, honey and yoghurt in a bowl and beat well, using an
electric hand whisk or balloon whisk, until the mixture is thoroughly
combined. Stir in the lemon juice and zest.
Add the cream and continue whisking carefully at a low speed until the
mixture becomes the consistency of lightly whipped cream. Pour the mixture
over the biscuit base and leave in the refrigerator for at least 4 hours,
or overnight, until the cheesecake has set.
Transfer to a serving plate and decorate simply with shavings of lemon zest
or seasonal fruit.

Yields
6 servings