30 June, 2010
Oatmeat Raisin Cookies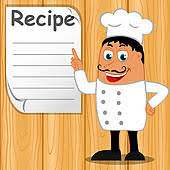 Posted in :
Cookies
on
by :
admin
Ingrients & Directions

1 3/4 c Sifted all-purpose flour
1 ts Baking powder
1 ts Baking soda
1/2 ts Salt
2 Eggs
1 1/4 c White sugar
1/2 c Shortening (or part butter
-and pure lard)
6 tb Molasses
1 ts Vanilla
2 c Quick oatmeal
1/2 c Chopped raisins
1/2 c Chopped walnuts
Sift flour, baking soda and powder, salt, sugar into mixing bowl. Add
unbeaten eggs, shortening, molasses and vanilla. Stir with wooden
spoon until smooth (1 1/2 minutes) or beat with mixer until smooth.
Then add rolled oats, raisins and chopped walunts. Drop 4 inches
apart on greased cookie sheet. Bake at 325F. for 12-15 minutes.
From the book "Treasured Mennonite Recipes" by the Mennoinite
Community Relief Sales Volume 1
AR/923

Yields
6 Servings