28 February, 2012
Ryzon Spice Cookies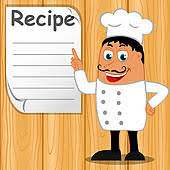 Posted in :
Cookies
on
by :
admin
Ingrients & Directions

5 ea Eggs 4 c Flour
2 c Sugar 1/2 ts Powdered cloves
1 ea Lemon 1/2 ts Powdered cinnamon
4 ts Baking powder
Beat eggs and sugar together for fifteen minutes [this meant by
hand], add grated rind and strained juice of lemon, and gradually
[add] flour sifted with baking powder, and spices. Mix carefully and
drop by teaspoonfuls onto greased baking tins. Bake in a fairly hot
oven for eight to ten minutes.
From _The Ryzon Baking Book_ by Marion Harris Neil General Chemical
Company, 1918 Typos by Jeff Pruett

Yields
48 cookies