31 August, 2012
Cranberry Button Cookies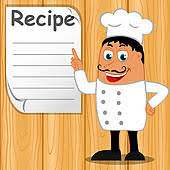 Posted in :
Cookies
on
by :
admin
Ingrients & Directions

2 c Unbleached flour
1 1/2 c Brown sugar — packed
1 ts Baking soda
1/2 ts Ginger
1/2 ts Nutmeg
1/4 ts Salt
3 c Oats
1 1/2 c Cranberries — chopped
1 c Margarine — cold
Preheat oven at 375. Prepare a baking sheet with cooking spray. In a
mixing bowl, combine flour, brown sugar, baking soda, ginger, nutmeg,
salt, oats, and cranberries. Use a pastry blender to cut in
margarine until mixture resembles coarse crumbs. Mix all ingredients
until thoroughly combined. Roll out dough to 1/4″ thick and cut into
3″ rounds. Bake for 12 to 15 minutes or until lightly browned.

Yields
48 servings