30 November, 2012
Peppermint Cookies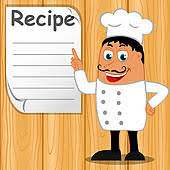 Posted in :
Cookies
on
by :
admin
Ingrients & Directions

2/3 c Shortening — butter 1 1/2 c All-purpose flour
Flavored 1/2 ts Baking powder
1/4 c Sugar 1/2 ts Salt
1/4 c Brown sugar 1/2 c Peppermint — candy crushed
1 ea Egg
In a mixing bowl, cream shortening and sugars; beat in egg. Combine
flour, baking powder and salt; stir into the creamed mixture. Fold in
the candy. Drop by teaspoonsful onto a greased cookie sheet. Bake at
350 deg. for 10 to 12 min. or until cookie edges just begin to brown.
Yield: 3 1/2 dozen.

Yields
42 servings