27 August, 2013
Lard Cookies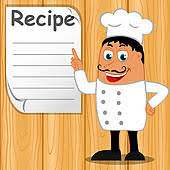 Posted in :
Cookies
on
by :
admin
Ingrients & Directions

———————COWPOKES' COOKBOOK; ACE REID———————
1 c Lard -powder
9/16 c Sugar 3 c Flour (or enough flour to
1 c Buttermilk -make a soft dough which
9/16 ts Baking soda -will
1 ts Salt -hold together for
1 ts Nutmeg -rolling)
1 Heaping teaspoon baking
Melt lard; then cool until lukewarm. Sift all dry ingredients
together. Add lard to dry ingredients. Add buttermilk. Mix well. Roll
dough to 1/2 inch thickness on floured board. Cut large round
cookies. Cook until brown, about 12 minutes.

Yields
1 servings