28 February, 2010
Apple Oatmeal Cookies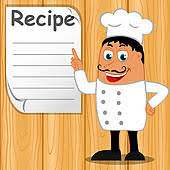 Posted in :
Cookies
on
by :
admin
Ingrients & Directions

1 c C and H Brown Sugar; packed
3/4 c Butter or margarine
1 Egg
1 tb Water
1 1/2 c All-purpose flour
1 ts Baking powder
1/2 ts Baking soda
1 ts Cinnamon
1/4 ts Nutmeg
1/4 ts Salt
Cream together sugar, butter, egg, and water. Combine flour, baking
powder, soda, spices, and salt. Stir into creamed mixture. Blend in
oats, apple, and raisins. Drop by teaspoonfuls, 2 inches apart, on
greased cookie sheet. Bake in 375 degree oven 15 minutes. Cool on rack.
Reprinted with permission from _From our Private Collection_
From the C and H Sugar Kitchen
Electronic format by Karen Mintzias
File ftp://ftp.idiscover.co.uk/pub/food/mealmaster/recipes/c_hsugar.zip

Yields
48 Cookies