31 October, 2010
Orange-cream Cheese Cookies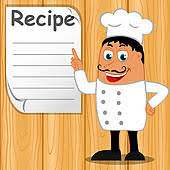 Posted in :
Cookies
on
by :
admin
Ingrients & Directions

1/2 c Shortening 1 c Sugar
2 ea Eggs 8 oz Cream cheese
2 T Grated orange rind 2 t Vanilla
2 c Sifted flour 1 t Salt
12 oz Chocolate chips –
Cream shortening, sugar and eggs together; add cream cheese, orange
rind and vanilla. Gradually add flour to which salt has been added;
mix well. Blend in chocolate chips. Drop from teaspoon onto ungreased
cookie sheet. Bake in 350-degree oven about 10 to 12 minutes.
Yield: 4 to 5 dozen. (About one serving for Barry)
Note: These cookies do not spread on the cookie sheet, they bake as
small semi-balls. They taste best when COMPLETELY cool.

Yields
48 servings