30 September, 2011
Chocolate Oatmeal Cookies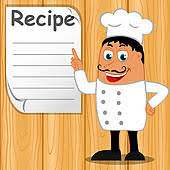 Posted in :
Cookies
on
by :
admin
Ingrients & Directions

1 Stick butter
2 c Sugar
1/2 c Milk
1/4 c Cocoa
1/2 c Peanut butter; (I like the
-extra crunchy peanut
-butter)
2 c Oatmeal
1 ts Vanilla extract
Cook butter, sugar, milk and cocoa together. Stirring all the time it is
cooking. until it comes to a full boil, turn burner off, and let set for 2
minutes. Add peanut butter, oatmeal and vanilla. Mix well. Drop onto waxed
paper. Make them the size you like. Best when refrigerated.

Yields
1 Servings